Hello, I'm using GCE with CI4 version 4.2.11. I'm testing the "example" demo.
I'm using the autoRoutesImproved config and the routes are defined like in the tutorial, but the URL example/customers shows a 404 error in a modal.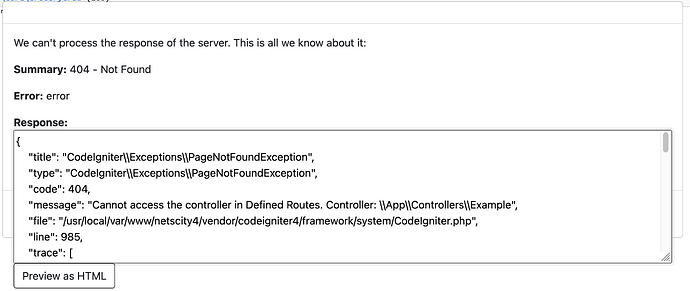 When I change the name of the "customers" method in the Example controller, I get the CI4 404 error page, "method is not found". So the errors seems to be after the controller loading.
When I don't use the AutoRoute, the error message changes : "message": "Can't find a route for 'get: example/customers&action=initial'.",
I'm stuck, thanks for any help