Hello everyone!

I was trying to install and configure the nightly build: grocery-crud-enterprise-3.0.0-beta.3. All are going well except that when I am about to load the page an error displays which says:
"Error: Parser is unable to parse the response"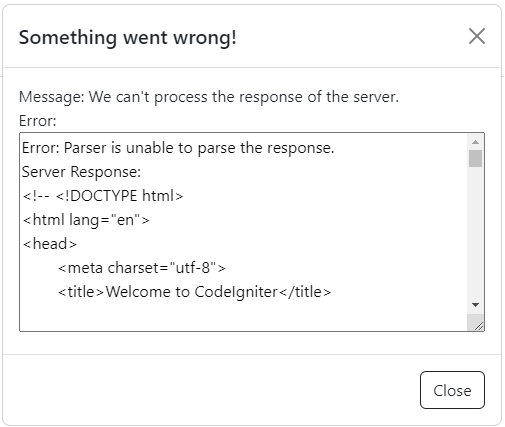 I tried searching the forums and haven't seen any similar situation so I decided to ask for help.
Thank you in advance.